Super sophisticated ONE piece eyewear arrives!
As you all well know, the teams at Clare & Illingworth love innovation in eyewear and always strive to find new, exciting concepts to show you through our two Cheshire practices.
Silhouette rimless eyewear has been a firm favourite of ours for many years now. They offer a wide range of lightweight frames in discreet yet elegant designs… when they launched Titan 1 we knew they would do something to amaze….
Obviously, we ordered them straight away and this new, exciting collection is en-route to us as I type. See it in Knutsford soon.
Silhouette says it best…. here is the press release – come and try them on soon!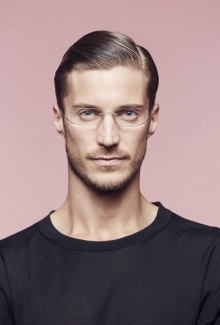 "Silhouette, the world's leading quality lightweight eyewear brand has launched Titan ONE, a new eyewear design that features a revolutionary one-piece construction.
Officially launched at Mido in February this year, each Titan ONE frame is manufactured from a single piece of high-tech titanium and is the latest innovation in the iconic Titan series.
Rimless, super lightweight and super sophisticated, the Titan ONE Signature Collection forms a harmonious unity between the wearer and the eyewear. According to Roland Keplinger, Silhouette's Head Designer, "Our aim is to make eyewear be perceived as part of the expression of personality. We sound out the aesthetic and technical boundaries and shift these constantly." 50 years of eyewear expertise and intensive examination of material properties, aesthetic studies of human facial features and around 200 production steps go into manufacturing the Titan ONE eyewear – made in one piece. The result is a unique masterpiece with the eyewear itself forming a one-piece work of art.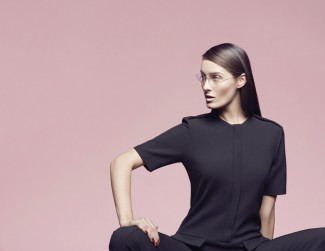 Silhouette's Titan ONE is made from a piece of special high-tech titanium alloy around 50 centimeters long. The precise manufacturing process combined with the inherent material properties deliver a product that is minimal and functional whilst also flexible,sturdy and comfortable to wear.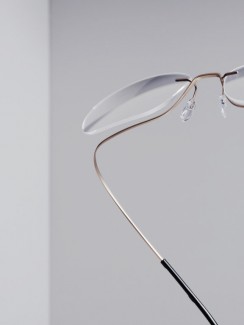 Titan ONE, will initially be available in a Limited Signature Collection of 4,000, in four models in four colours. Each frame-piece weighs just 3.24 grams. Titan ONE features a design whereby the lenses are attached at only one point with no screws and no hinges. Both temples and the bridge are made from a single piece of high-tech titanium, creating a fluid contour for the lenses."
Richard