RHS is around the corner!
Knutsford is buzzing with excitment about the RHS Tatton arriving next week and stage one of our display is complete – the windows are bold and bright – featuring Cutler & Gross in both and we just have to wait two more days for the arrival of our floral display by award winning florists 'The Black Rose' on King St, Knutsford. 
http://www.theblackrose.co.uk/
Here is a taster so far….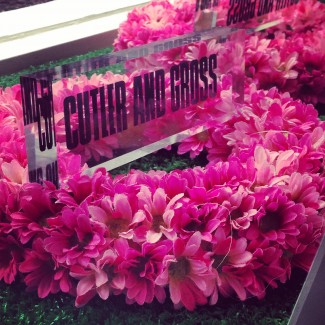 Will post again next week with more pictures! Enjoy the show 🙂
Richard