Rock Optika arrives in Knutsford
Rock Optika handmade frames arrived at Knutsford yesterday. The team were hugely excited because this brand is an independant label from England and made in France – handmade, finished to a great standard  – read on for details…
Designer, Tom Herrington says it best….
"Sunglasses have always been 'cool'  spectacles have never been 'cooler'.
From Brigitte Bardot to Bootsy Collins, Janice or Jack, Ray Charles and Miles Davies; these people could have been from another planet. Effortlessly cool and chic. The sunglass wearer is alluring. You don't know what they're thinking or if they're even looking at you..
I wanted to be a part of it; to put on a pair of dark glasses and feel great; Alien, Rock star, Jazzman, Funkster, Gangster or Actor. I could be anyone I wanted to be.
Today it seems everyone is 'cool'. We all rock our own strong identities reflecting our lifestyle choices. When designing for RockOptika I want to indulge that strength and passion for personal choice and freedom of expression."
We started to see Toms unique designs popping up all over the internet on the coolest blogs and knew we needed to be part of the RockOptika family. This amazing brand is exclusively available at our Knutsford practice and we are the first and only Opticians in the county to showcase the stunning frames.
Come and see for yourself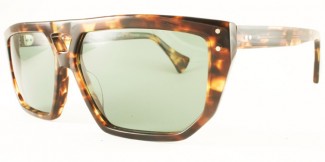 Richard
Tags: Cheshire, Exclusive, Eyewear, Knutsford, Rock Optika, RockOptika